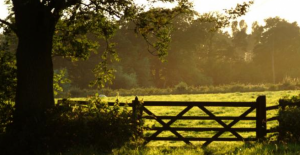 Having a hog roast at your next event is a much better way to impress your guests, people love to see the hog roast being cooked in front of them and it has more theatre than your normal cold finger buffets, have the hog roast with a side buffet of hot potatoes and fresh tasty salads and your guests will really be in for a treat.
At Outdoor Event Catering our farm is situated on the outskirts of  Blackburn Lancashire. Here we hand rear two different pedigree breeds of pigs, so you can be assured of a farm fresh pig every time.
Our free range pigs are brought up in a rural environment on our own farm, alternatively we can source  from local breeders in our area. Recently we have won awards with our pigs at the Staffordshire winter country fair, winning 1st prize and overall champion of the show, once again proving we have some of the best pigs in the country. You can rest assured we will cook you a perfect pig every time. Customers from all over the uk have been enjoying our hog roasts especially fellow lancastrians, just take alook at some of our testimonials.